xedricity Web Development Service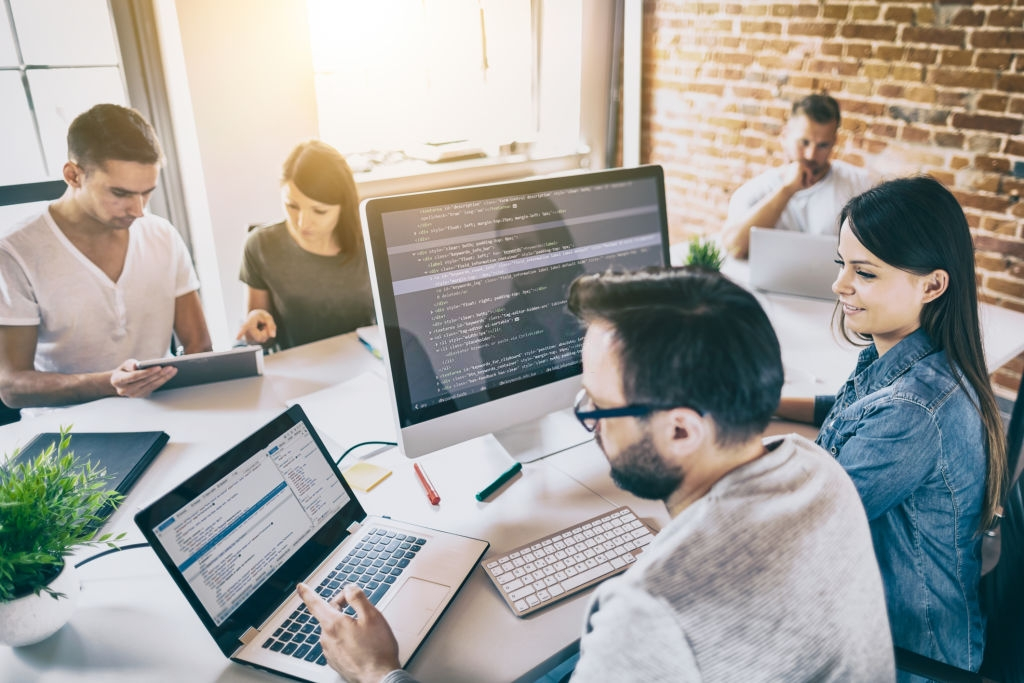 Skill Set
My skills are spread across multiple web platforms as well as CMS which includes Graphic Design, HTML, CSS, JAVA, JAVASCRIPT, Python, PHP and CMS like WordPress and Shopify.
Let's face it; A website is the most important thing these days for any level of business. If your existing website isn't growing your business, it's time for upgrading your website to the latest standards.
Recent Study

A recent study has shown that 75% of people are judging a company's credibility by their Web design and online reputation.
You'll be shocked at how many companies having websites but leaving their visitor with some real bad experience even in 2020. Most of their old websites are not dynamic and non-responsive to all the devices available these days.
In the present digital era, your website acts as your virtual sales machine which works 24*7 and 365 days which makes it more important than anything. So, it's your responsibility to make sure most of your visitors to be converted into your leads. For that, you need a professional web designer who can make things easy for you all the way and lead you to you grow your business needs.
Hi, I am XEDRICITY. I have been doing web designing and web development since 2010, and I know how important it is to have a great and professional design to your business. A design not Just Stops at creating a Logo for your business. You need a website, a flyer, brochure and all others. You can't go around now and then here and there for each one of them so here I am providing the complete solution for all your online business presence and designing needs. I bring impactful digital presence to all my clients.
I do understand that every client will have unique requirements as per their business. Some of them may need a lead generation as their target and some other to drive more traffic generate more sales and so on. As a professional web designer, I do a craft to every design with customer target-oriented, which gives pleasing experience to every visitor across all platforms.
I do develop websites not just to provide an online presence but to grow your business and increase your ROI with never-ending sales I did work with clients across different Industries which includes Finance, e-commerce, Health and Medical, Industrial Manufacturing, advertising and Insurance. Every project that I take up I do commit to offering custom made and responsive web design irrespective of the client's business from small business to Big Players in the Market.
I have proven experience in web designing and development that achieves your end goal. I always try to distinguish look to your website. I ensure that your website will be search engine friendly according to Google's requirements and aesthetically looking with a user-friendly interface. I apply all my digital knowledge and experience to your goals which can be achievable at your budget to help you to meet your business goals.
I do always meet the client's needs on design and all other aspects at reasonable prices. At present, digital era only those businesses succeed, which are having fast communication and being able to provide the maximum details to their potential customers within a few seconds when they are online. The First Impression that your visitor gets from your website is the key to your next steps in your strategy. Whether you are looking to start a completely new website or redesign your existing website to the latest standards, I can help you in both ways.
I did work on several websites, apps and other web-based applications with all small and medium-sized businesses. When you choose to work with me, you get a guarantee that you will get a fully custom, dynamic and responsive website which helps to attract your clients and increases your company's online reputation.
I always make sure that every one of my client's website is professionally built and responsive across every device size. Our web development process always aims at end goals and business needs of our clients. I do help all our clients to get the right combination of experience, design and pricing on all their projects. I do work with a 100% commitment to bring enthusiasm and to deliver the best outcomes.