You can now easily recovery deleted SMS on your phone or even on someones smartphone. Learn how.
Are you wondering what your wife / husband is hiding on his/her phone? The stop wondering and start doing this little trick that you can easily perform without coding knowledge. Of course you should know his/her phone password or other locking option.
One of the most important things we store on our phones are messages, may it be SMS or MMS, from our family and friends. Or you probably want to check out your boyfriend/girlfriend messages on their phones. Or better yet your husband/wife! Now catch that cheater. LOL. Anyway, We sure treasure these. So it would be a disaster to accidentally delete important messages on your phone. Worry no more, there's now a new android app that solves this problem.
SMS Recovery Software App
Here's how you can recover deleted SMS on your android phone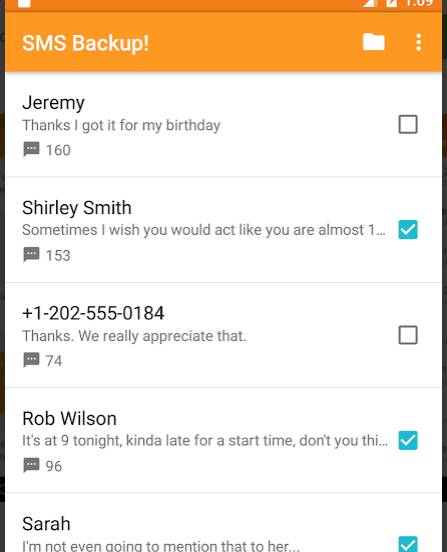 Download the SMS Backup tool on Playstore
Install and open the app
Set to automatically recovery deleted SMS.
Now if you accidentally deleted an SMS, simply open the app and you could find it there.
The SMS BackUp+ is here to save you. It has a very good star rating of 4.3 and has 5 million plus downloads on Google PlayStore. All features are totally for FREE. Awesome! It lets you backup and restore accidentally deleted messages. Aside from messages, it also backup your call logs, so if you unknowingly deleted it, you can instantly restore it in no time. One awesome feature on this app is the email message recovery, you just have to manually enable IMAP (Internet Message Access Protocol) on your GMAIL and you're good to go.
Recover not just SMS. Recovery important files as well
There are tons of recovery software on playstore but this is probably the best tool we have used and reviewed. It works like magic. Easily recover messages/chat logs that has been deleted long time ago.
Need to recover files such images, videos, audio files and more? Check out these post on how to recovery them.