Losing your data sucks! But worry no more. On this post you will learn the best tools you need to get your data back! Or even someone elses data. If you know what I mean.
It's like the end of the world when we accidentally lost data from our phones and we don't have any backup. But stay cool, the good news is that we have a variety of data recovery software app that we can download for free in the Google PlayStore. But you have to proceed with caution- do not rely solely on these apps since most of the work will be coming from you, deleted data on your phone might be overwritten by other data if you will not recover them in time. Act timely, and let these apps do the rest.Here, we are going to list down Top 5 Best Data Recovery Software App for Android in Google PlayStore.
Here are my list of the Best Recovery Tool For your Android Device
Recycle Master – Recycle Bin, File Recovery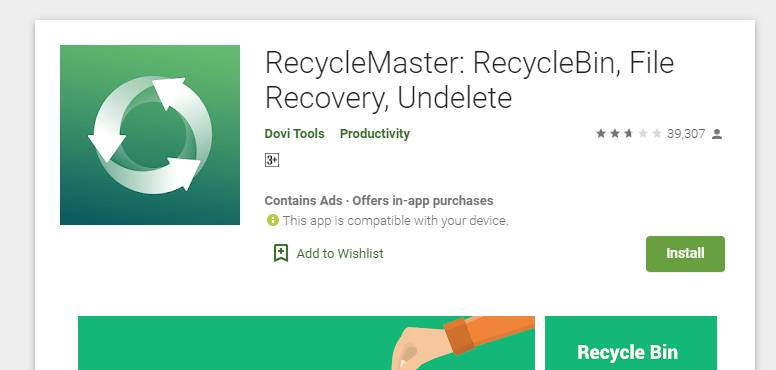 This app is the highest rated data recovery app on Google PlayStore, with 4.5 star rating and more than 1 million downloads. It is taking data recovery software to the next level, once you have accidentally deleted private files or data, it will automatically be backed up by Recycle Master, and lets you set up a password into it, so that you can make private files stay personal. All features are for free, data recovery, such as videos, photos, messages, contacts and other files. This also has an Auto Clean which cleans up unwanted deleted files to save up space for your device.
Download the Recycle Master through this link https://play.google.com/store/apps/details?id=dcmobile.thinkyeah.recyclebin&hl=en
The Dumpster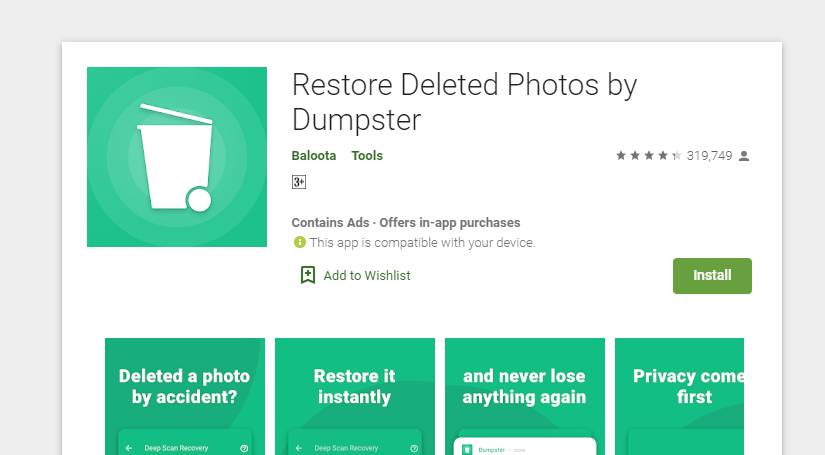 The Dumpster is the one of the most downloaded data recovery app on Google PlayStore, with 10 million plus downloads and a fair 4.2 star rating. This app serves as your recycle bin, all deleted files will be stored here so you can instantly retrieve important files, like videos and pictures. Free features include customization of themes and design, lock screen capabilities, and requires no internet connection. It also support 14 different languages. Aside from that Dumpster has an App Lock feature that allows you to keep your private files private, this feature is available on their premium account.
Download Dumpster through this link https://play.google.com/store/apps/details?id=com.baloota.dumpster
dr.fone Recovery and Transfer Wireless and Back Up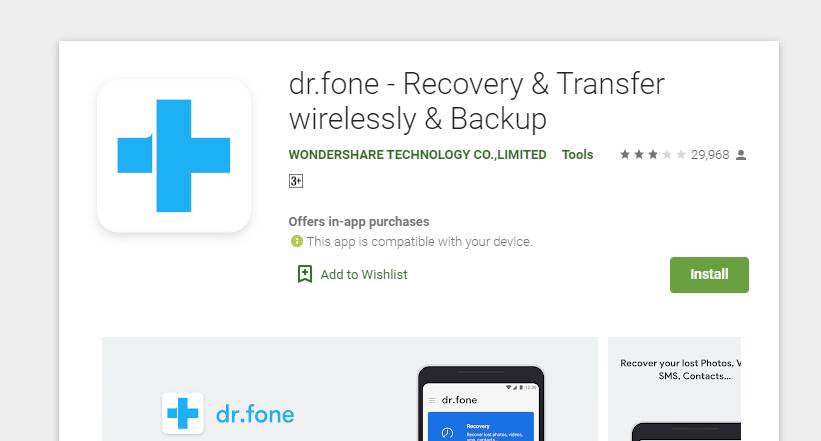 This is quite another awesome recovery app that makes our list right now with 5 million downloads on Google PlayStore and with an average star rating of 3.7. Their features of this app that are for free, such as Recovery of files from your phone's internal and external memory, like videos, pictures, messages, contacts, call logs and much more. Premium or paid feature allows you to transfer files from your phone to your personal computer wirelessly.
Download it through this link https://play.google.com/store/apps/details?id=com.wondershare.drfone&hl=en
SMS BackUP+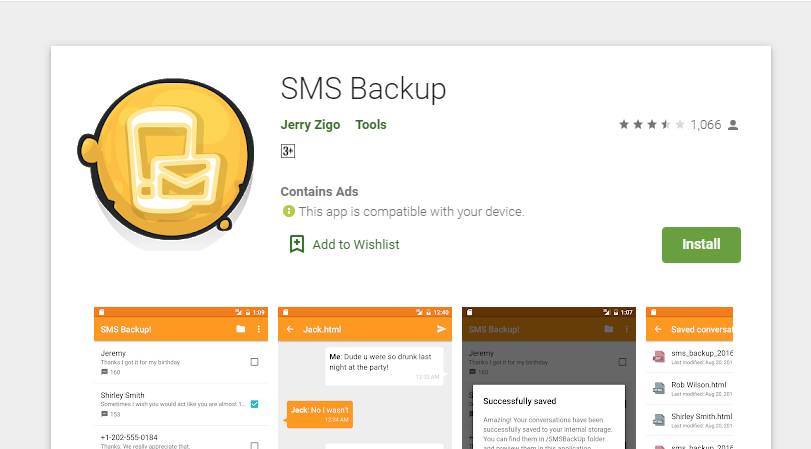 One of the most important things we store on our phones are messages, may it be SMS or MMS, from our family and friends. We sure treasure these. So it would be a disaster to accidentally delete important messages on your phone. Worry no more, SMS BackUp+ is here to save you. It has a very good star rating of 4.3 and has 5 million plus downloads on Google PlayStore. All features are totally for FREE. Awesome! It lets you backup and restore accidentally deleted messages. Aside from messages, it also backup your call logs, so if you unknowingly deleted it, you can instantly restore it in no time. One awesome feature on this app is the email message recovery, you just have to manually enable IMAP (Internet Message Access Protocol) on your GMAIL and you're good to go.
Download the SMS BackUp+ on this link https://play.google.com/store/apps/details?id=com.jerryzigo.smsbackup
Undeleter Recover Files and Data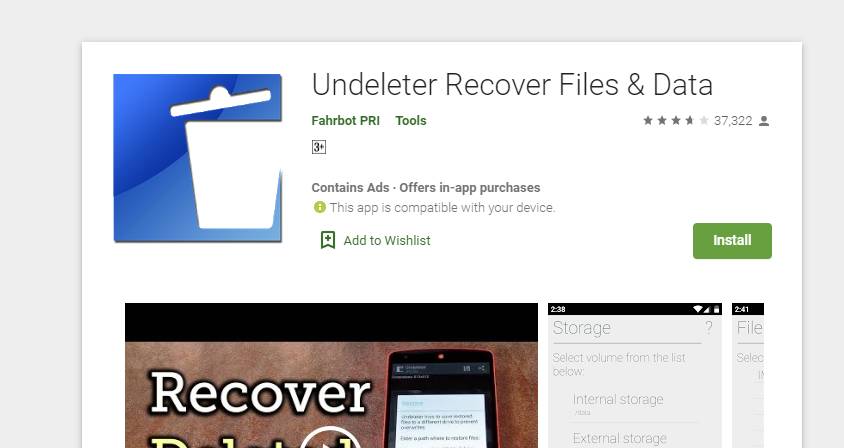 A fairly rated recovery app on Google PlayStore, Undeleter has a 3.8 star rating and has over 10 million downloads. It scans and recovers deleted files from both internal and external memory storage. One cool feature for this app is the Data Scanning for some selected Apps on your phone. Also has a feature that permanently deletes or remove unwanted files in bulk to help you free up some space in your device.
You can download Undeleter through this link https://play.google.com/store/apps/details?id=fahrbot.apps.undelete
Truly, these recovery apps are useful and relevant to us. Especially as we don't just use our phone to communicate, it can also be a storage of good memories and unforgettable moments, so keeping them with you is quite essential.