How to be anonymous online – using a VPN
Why vpn? Because it works! Its the best way a non-techie people can be 100% anonymous online. Its easy, fast, and realible to use.
Note: This post doesn't adverties any VPN service.
Introduction
Anonymity is power. But in this era of fast browsing and internet, it is next to impossible to stay anonymous. But tech people have come around with several solutions to that too. They have provided several solutions to which we can stay anonymous while browsing the world of internet. Using a VPN is one of them. It is another safe and reliable method to stay Anonymous while surfing through the world wide web. In this article, we will discuss how to be anonymous on the internet using a VPN and avoid exposing yourself on cybercrimes and hacking.
What is a VPN?
VPN or virtual private network is top-rated these days. They help us connect to some other browser and shield our activity on the internet. It helps us to get access to some apps or websites which are restricted to a particular region. It is simple as we connect to the VPN of some other region we can access the website or use the app. So basically the VPN connects us to some other computer somewhere on the internet, and it shows as we are accessing the internet from that place. And this makes us access the websites that we were not able to before.
How does it work?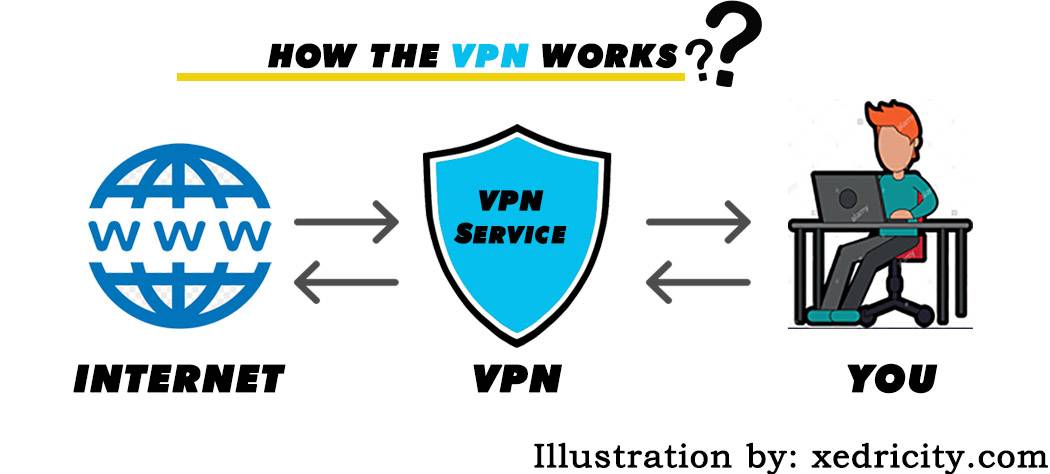 As we have learned what a VPN is now, we must wonder how do they even work. So here is the answer to the question. The VPN transfers our data to another computer. And when we connect to one, it seems like we are using the internet from the location of that connected computer. This it gives our access to hiding from the location restriction and security and anonymity to our browsing.
Why using a VPN is best?
Yes, using a VPN is one of the best choices for being anonymous. Though there are several other ways to be anonymous too but using VPN is the best of them. Here are some of the reasons why using and VPN is best for us.
It hides our location and makes it appear as we are surfing from a completely different site.
It bypasses the location related restricting. To stream audio and video online.
It protects us from snooping around trustworthy wifi and hotspot.
It protects us and gives some anonymity to some extent by hiding the location.
Where can we get a VPN?
There are different ways where we can get a VPN. We can download an app and access VPN, or we may change the setting of our phone. There are paid services available on the apps too as they provide the service without wasting our time with popup and ad and there is a free VPN service provider to the people; we need to see some ads pop up in exchange of not paying for using VPN.
How can we get free VPN?
This is an era of advanced technology. And with this level of advancement, it is just a matter of the fact that we receive a VPN. There are a few easy steps to follow before we start using the VPN as described below. Follow the steps, and we will be able to stay anonymous on the internet as well.
Please choose the right service provider: at this step, we need to choose before we use. If we are getting the VPN through our job or the school, we are studying; there is no chance of option. But if we search for an independent service provider, then plenty of options are there. We can have one with ads or get one paid-service without announcement.
Setting up the VPN: this is the next step after we choose the provider for us. As we want, we need to go to the settings of our phone and computer. There choose the VPN as a connection option after that set the VPN with username and server address. After this add the authentication data and something called shared secret which the service provider will provide.
Turn on when we choose to use: till the last step, we have only set the VPN. But to use the VPN, we need to connect to the VPN each time we connect the internet.
Conclusion
Being anonymous is no more hard work and VPN has made it even easier for being so. We have learned about VPN in detail and how to achieve it through the above article. Thank you for going through it; we wish you happy browsing.